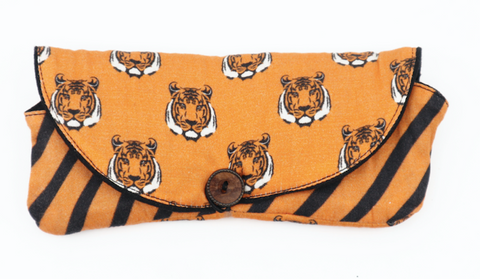 Art Museum Princeton Custom Quilted Eyeglass Case
These exclusive tiger print eyeglass cases are hand-printed by Princeton's own Alka Mattoo, the owner and in-house designer of Orvana, a local boutique that supports artisan hand-made textiles and clothing.
Alka's passion for design is firmly rooted in her heritage. She was born in the Kashmir valley, Northern India, an area made historically famous for its cashmere wool and pashmina shawls.
Dimensions: Length 7" x Width 1"

Wood button closure