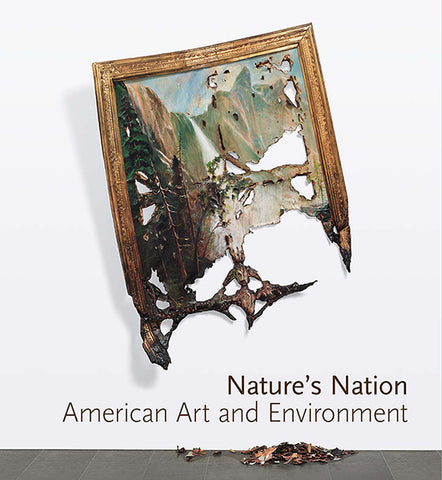 Art Museum's "Nature's Nation" Exhibition Catalogue
The exhibition catalogue for "Nature's Nation: American Art and Environment," the groundbreaking show that ran from October 2018 – January 2019 at the Princeton University Art Museum, is a must-have holiday gift for art lovers who lean green.
The 400-page catalogue features essays by the co-curators, Karl Kusserow and Alan C Braddock, and 14 distinguished scholars and artists, including art historians Rachael DeLue and Robin Kelsey, artists Mark Dion and Theaster Gates, and environmental theorists Timothy Morton and Rob Nixon. Free domestic shipping.
Sold by the Princeton University Art Museum Store. Your support helps the Museum keep its commitment to provide educational and cultural programming to the general public. Always a free museum.