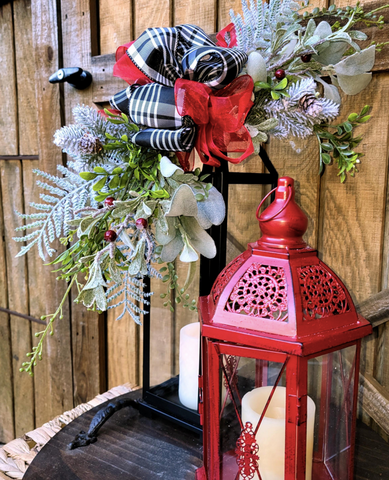 Extra Large Custom Lantern Topper
A wreath is like a pair of earrings for your home - it's just the right finishing touch!
The handmade wreaths by Southern Touch are multi-seasonal and will put a smile on you and your neighbor's faces.

This extra large custom lantern topper will have you thinking of a winter wonderland.