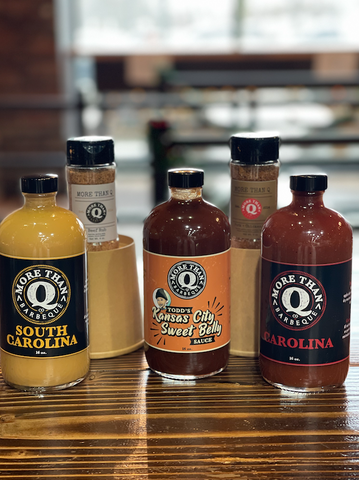 More than Q Individual Sauces
For the BBQ enthusiast, More than Q sauces make the perfect gift!
Carolina (our go-to sauce) is mildly sweet and tangy and goes well with all meats. It also makes a great marinade!
South Carolina is a traditional Southern style mustard BBQ sauce that pairs well with all meat, particularly white meat and sausage.
Sweet Belly is similar to our Carolina sauce with more body and sweetness.
Each individual sauce is $21.95